Laparoscopy Minimally Invasive Surgery for Pet Animals
Mousumi Saha

Faculty of Veterinary Medicine and Animal Science, Department of Surgery & Radiology, Bangabandhu Sheikh Mujibur Rahman Agricultural University (BSMRAU), Gazipur
Keywords:
Laparoscopy, Minimally invasive, Pet animals
Abstract
Laparoscopy and minimally invasive surgery have become increasingly popular in veterinary medicine as they offer numerous benefits over traditional surgical techniques. This paper provides an overview of the basic principles of laparoscopy, the equipment and surgical instruments required, anesthesia and patient considerations, insufflation techniques, and specific laparoscopic procedures in veterinary medicine, such as biopsy, cystotomy, enterotomy, cryptorchidectomy, and gastropexy. Methods: Published peer-reviewed reports were used to write this short review paper. Results: The use of laparoscopy is enormously beneficial over open surgery. Published literature suggests using laparoscopy to reduce blood loss. Laparoscopy which is a minimally invasive surgery provide better visualization, less pain and scarring, faster recovery times, and fewer complications than traditional open surgery. Conclusion: The uses of laparoscopy in veterinary medicine are growing and continue to advance, offering new techniques and applications that will benefit both veterinarians and pet owners.
Downloads
Download data is not yet available.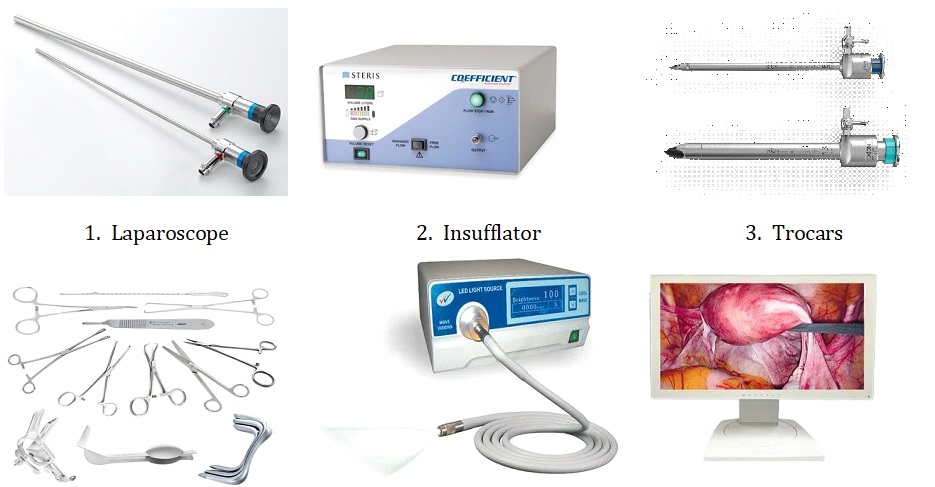 How to Cite
1.
Mousumi Saha. Laparoscopy Minimally Invasive Surgery for Pet Animals. IJRAPS [Internet]. 2023Jul.18 [cited 2023Sep.25];7(6):6-13. Available from: https://ijraps.in/index.php/ijraps/article/view/135
Copyright (c) 2023 International Journal of Research in AYUSH and Pharmaceutical Sciences
This work is licensed under a Creative Commons Attribution-NonCommercial-ShareAlike 4.0 International License.