Development and Evaluation of Controlled Release Formulations of Esomeprazole
K. Deepika

M. Sai Vishnu

A. Lakshmana Rao
Abstract
The present work was aimed to development of controlled release formulations of Esomeprazole to improve bioavailability. Esomeprazole is the proton pump inhibitor that suppresses gastric acid secretion by specific inhibition of the H+/K+-ATPase in the gastric parietal cell. By acting specifically on the proton pump, Esomeprazole blocks the final step in acid production, thus reducing gastric acidity. Construction of calibration curve of Esomeprazole and to investigate the drug and polymer interaction studies by FTIR and DSC. To prepare the different controlled release formulations of Esomeprazole tablets with different polymers like Polymethacrylates such as Eudragit-S100, Eudragit-L100, Eudragit-RSPO, Eudragit-RS100, Eudragit-RL100 and Eudragit RLPO by Direct Compression method. Evaluation of Esomeprazole pre compression parameters such as Bulk density, Tapped density, Hausner's ratio, Carr's index, Angle of repose. Evaluation of post-compression parameters of Esomeprazole controlled release tablets such as Weight variation, Hardness, Friability test, Thickness, Drug Content and In-vitro dissolution studies. Evaluation of in-vitro dissolution uniqueness of all the formulations of Esomeprazole by using USP dissolution apparatus type-II (paddle). To study the mechanism of drug dissolution by applying kinetic parameters. To perform the stability studies of optimized formulations of Esomeprazole as per ICH guidelines.
Downloads
Download data is not yet available.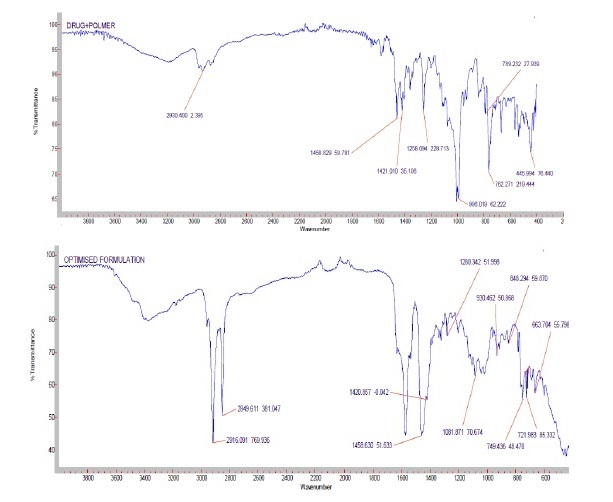 How to Cite
1.
K. Deepika, M. Sai Vishnu, A. Lakshmana Rao. Development and Evaluation of Controlled Release Formulations of Esomeprazole. IJRAPS [Internet]. 2021Dec.26 [cited 2023Jun.4];5(5):536-52. Available from: https://ijraps.in/index.php/ijraps/article/view/115
Copyright (c) 2021 International Journal of Research in AYUSH and Pharmaceutical Sciences
This work is licensed under a Creative Commons Attribution-NonCommercial-ShareAlike 4.0 International License.